Assalamualaikum semua..
Ari ni nk sharing tutorial for sign up the HEARTBEAT account..
Lilly jamin sape2 yg tengah baca entry ni mst ade blog sendiri kn?
xkesah la Blogshop ke,BoutiqueBlog ke,just utk tulis2 n luah kan perasaan ke atau ape2 je fungsi blog itu kpd anda..
Kalo dh ade blog tu..tolong la grab peluang ni..
orang nk kasi free money ni xnak ke??
Introducing...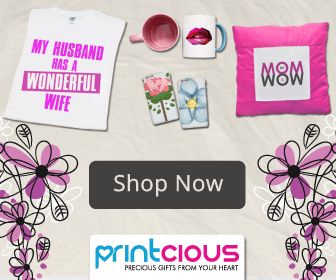 Teruja x??Teruja x??
seperti yg dah terstate kt banner atas tu..
HEARTBEAT ni adalah "ONLINE PERSONALIZED GIFT STORE"..
best kan..anda boleh personalized kan barang2 yg anda nk hadiahkan tu dengan gambar2 dan kata2 yg lahir dari hati anda sendiri..
It's so cooOOooll isn't..
Selain itu..banyak lg benefit yg anda akn dapat bile join HEARTBEAT ni..
firstly..registration adalah FREE a.k.a PERCUMA
pastu anda boleh hadiahkn insan2 kesayangan ngn barang2 yg anda design sendiri n MAYBE hanya ade satu je kt dunia ni..hihihi..
SERONOK kan??
HEARTBEAT menawarkan lebih daripada 20 jenis barangan yang sangat2 BEST..
ade mug, photo balloons, name card holder, mouse pad, button badge, keychan n banyak lagi la..
U'olls tgk sendiri la..harga pun berbaloi2..
Klik je banner kt atas atau kt tepi sidebar tuh..
Selain dari ONLINE STORE yg best tu..
U'olls blh dapat free money bile banner yg anda letak kt blog tuh di click..
selain itu,setiap new member yg register melalui anda as referral akan menyumbang rm2.
bayangkan klo sehari 5org yg register 5 x rm2 = rm10
rm 10 x 30 hari tak ke dah jadi rm300..
tu random la,,
klo lg ramai..lg banyak la kan..
$_$
antara blogger yg dh berjaya cash out dr HEARTBEAT..
credit to
teratakimpianibu
cakap banyak pun xgune kan..
sile la register ye..click je gambar kt bawah tu utk ke website HEARTBEAT..
TUTORIAL YANG MUDAH DIFAHAMI :)
1)click gambar kt bawah ni dulu utk register..sile2..jangan malu2 tau..
2) Klik ICON HEARTBEAT pasu bunga yang dibulatkan merah seperti di bawah.
3)Klik CREATE ACCOUNT dan isi lah account information anda
4)Isi kesemua ruangan Information , Option, Password dan kemudian klik CONTINUE.
5)Bila dah create account, Klik MY HB!Affiliate seperti dalam kotak merah di bawah.
6)Klik Online Application kemudian isikan kesemua ruangan yang dinyatakan.
7)Kemudian pilih cara pembayaran yang bersesuaian. Tick Agree dan klik Continue.
8)Seterusnya klik GET A CODE seperti dalam bulatan dibawah.
9)Copy Code yang tertera mengikut saiz yang anda mahu.
10)Copy code tersebut ke blog anda dan ikut seperti langkah di bawah :
Design > Add a Gadget > HTML/JavaScript > paste code HEARTBEAT tadi > save.
11)
Untuk
cek earning
yang korang dah dapat bolehlah klik kat MY HB!Afflicate.
Selamat Mencuba ye..Xrugi start dari skrg..
mana tau dari 4sen tuh blh generate ratus2 riban??
blohe buat shopping..:)
kalo dah pompuan tu..tahu nk shpping je kn..
klo ade ape2 pertanyaan..sile drop it kt ruangan komen dibawah ni..
InsyaAllah Lilly cube explain setakat yang termampu yeh..